Motorcycle Recovery in Canary Wharf E14



Copyright © 2007 - Bikermedics Motorcycle Recovery Transport Service - All Rights Reserved
CONTACT INFORMATION
Bikermedics Motorcycle Recovery Transport Service







Providing motorcycle recovery in Canary Wharf since
2006, Bikermedics offers a first class biker rescue
solution. It's no joke when you get a broken down
bike in Selsdon Way or you have a flat battery in
Upper Bank Street. With just a quick phone call
though, Bikermedics can be with you in minutes,
transporting you and the bike wherever you need to
go. We can take all the hassle out of your motorcycle
transport problems.
Why Use Bikermedics Motorcycle Transport
services in Canary Wharf?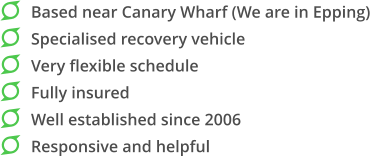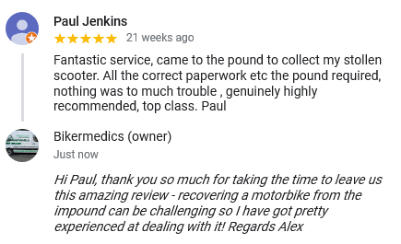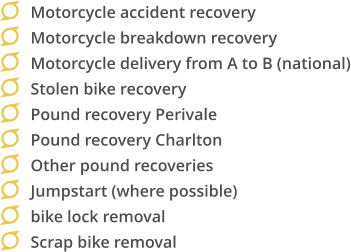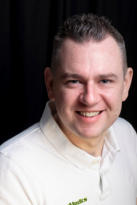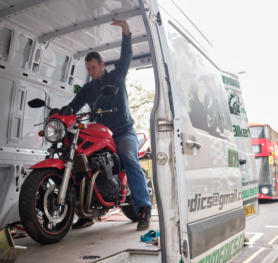 Loading motorbike into Recovery Van
Map of Canary Wharf E14 Area




Parking for motorcyclists in Canary Wharf
Fortunately, motorcyclists Can park for free in Solo
Motorcycle Bays Also, you can use the

London Bike
Bays app
to get a fuller picture of what is available:
https://londonbikebays.co.uk/
Canary Wharf has four underground public car parks,
three of which lead directly into Cabot, Canada and
Jubilee Place shopping malls.
Cabot Square Car Park:Entrance on Cooks
Close (use E14 4AP for sat nav)
Canada Square Car Park:Entrance on
Montgomery Street (use E14 5EW for sat
nav)
Jubilee Place Car Park:Entrance on Bank
Street (use E14 5NY for sat nav)
Westferry Circus Car Park:Entrance on West
India Avenue (use E14 4HD for sat nav)
Cost is £3.20 per day for motorcycles
For motorcycle recovery services you
can depend on, Choose Bikermedics
07903 194450